Amphion Interview with Luiz Serva of Studio19 Records

Luiz Serva of Studio19 Records was interviewed by Amphion. Read through the full interview below.
Question: Please tell us a bit about yourself.
Luiz: My name is Luiz Serva, owner of Studio19 Records in Southbury, CT. I've been involved with music since my early teens, where I had a chance to record with a major label and tour around Brazil. That initial experience allowed me to record with great people in a professional setting. After the tour was over, I ended up marrying (at 18!) and moving to the USA.
Throughout the years in the US, I played with different bands and always recorded music in my humble home studio – at first with a Tascam 4 track and later using Logic on a Mac. At the end of 2018, I decided it was time to get the lifelong dream of owning a professional recording and mixing studio off the ground.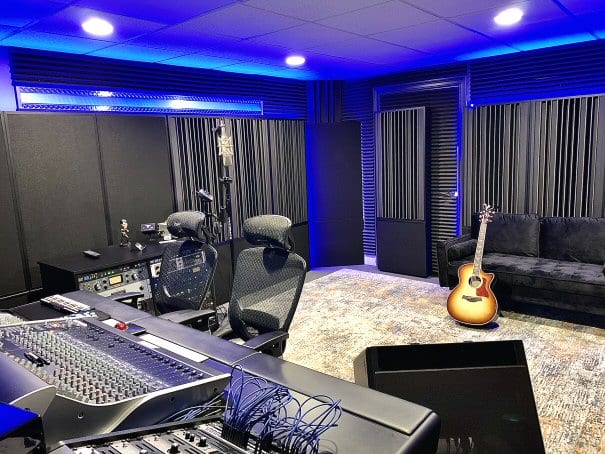 Question: How did you go about building Studio19 Records?
Luiz:
I had a good idea and plan in mind. There is so much information available and all the professionals in the industry (that I had a chance to contact) were always very helpful, sharing their thoughts and experiences with gear and setup. I also had a chance to visit one of the most amazing studios in Nashville and sit in for 3 days during recording sessions, where I could gather a lot of info and talk to the people who have been doing this professionally for years.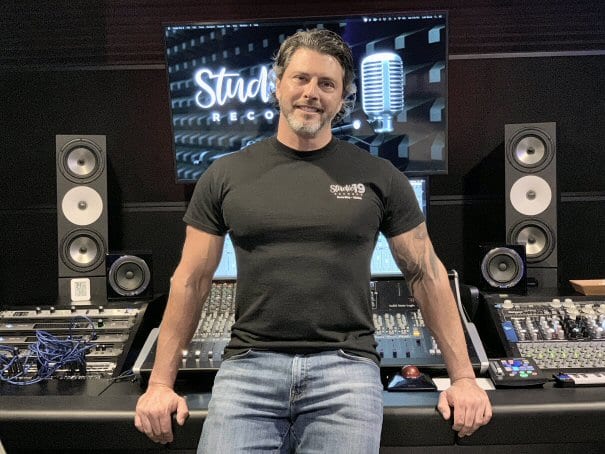 Question: How did it all go deciding the gear that would make up Studio19 Records?

Luiz: I knew the studio would be hybrid and only the best gear would be purchased, even if I had to build it slowly. There's a lot of great gear that is easy to pick because it has been used for decades and still loved by all. Some compressors and EQs were recommended for me and it was just a matter of finding it used or ordering a new one. I always dreamed of owning an SSL board so that was the first step, but I didn't expect to have such an issue finding the right monitors. I bought and returned 5 pairs of speakers from different brands! It was getting tiring and frustrating to get a pair that I thought would be the answer, set it up, mix a song on them just to realize how bad they were translating. Months went by purchasing and returning monitors until I decided to try the Amphions.
The models were the Two18s along with the BaseTwo25 subs. The moment I fired them up with the matching Amphion amps, I could immediately hear how amazing they were. I stayed up almost all night long listening to my favorite music in awe. Later, as I started to work with them, it was easy to pinpoint any frequency issues with the mix and it was fun to place instruments anywhere on the stereo field because of their unbelievable stereo imaging.
I tried some expensive monitors from famous companies but nothing I tried compared to the Amphions. They are super transparent and revealing, telling you everything you need to know about your mix. After finishing a mix I like to do the good old car test to see how amazing the translation is! The BaseTwo25s allow for total transparency all the way down to 20 Hz with no sweat. Amazing!
Question: Some last words?
Luiz: Yes! I wish I could have taken the plunge right in the beginning with the Amphions. As a small studio, a $20,000.00 monitor purchase is not an easy decision, but one that was certainly the right one. I'm happy!